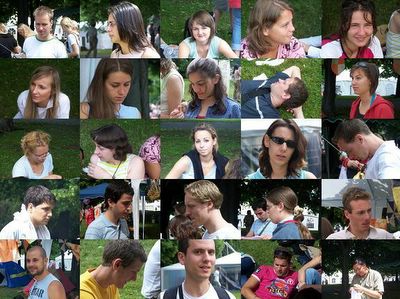 The Group
So they have arrived. All 25 of them. From 10 different countries. And the Summer University (Tartu-Tallinn-Pärnu-Riga) has officially started. At first I thought I will not find a connection with them but after the weekend I can say that the group is good. There are some good-looking boys and girls. One of them looks a bit like TJ (which is a trip down the memory lane and deserves a whole separate blog entry). There are the jokers and the more quiet ones but none of them is invisible, if you know what I mean.
2 weeks with the group ahead (on and off because of the work obligations, but still:), lots of parties and fun and hopefully not many problems.
So for a short while the posts will be in English as there may just be some foreign interest in reading it.